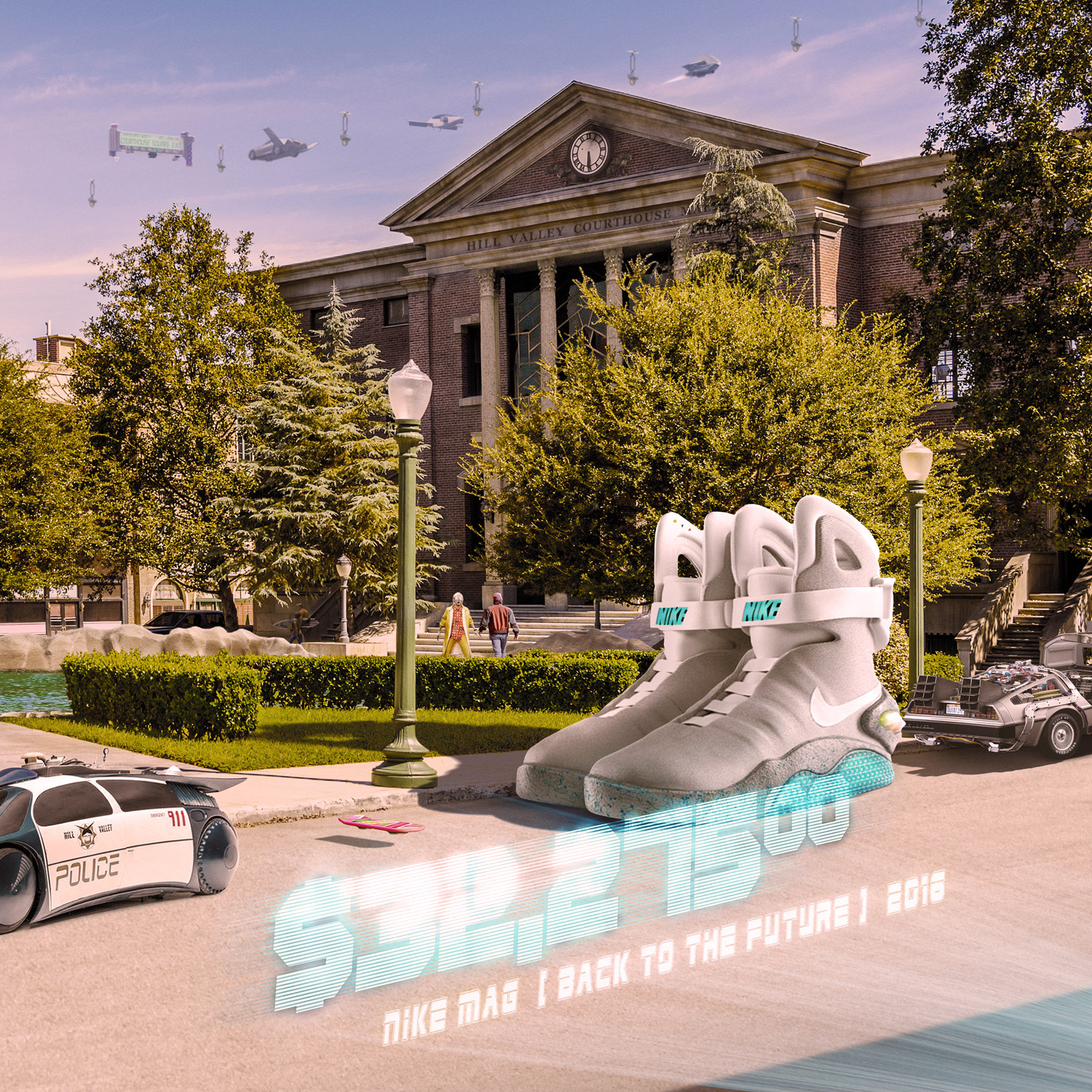 TOP 10 MOST EXPENSIVE SNEAKERS OF THE DECADE (2010-2019)
I was hired by
Bleacher Report
to create the graphics for this data visualization project regarding the most expensive sneakers of the past decade. The prices are an average of the bids for each model according to the data provided by StockX.
Some of these composites are really challenging to create, particularly the Back To The Future one from 2016 (the first one and most expensive from the list). For that one I had to re-create the set from the movie using behind the scenes old photos, some fan art and stock photography of the set that is part of the tourist attraction in Universal Studios. Others were super straight forward just placing the shoe on the background photo and integrating it accordingly. Like the Derek Jeter one.
Nonetheless this was a really fun project. It combined mostly photo composition made in Adobe Photoshop but also some 3D text extrusions made with Adobe Dimension and the 3D features of Photoshop.
You can check the project on Bleacher Report's Instagram and its profile dedicated to sneakers @brkicks.
Feel free to check out my other projects.