Canada Goose

/ Glacier Trail Sneakers
This was a project with a quick turnaround. Canada Goose was releasing their first full trail sneaker and they hired me to help them with some images for the release.
Normally, companies send the sneakers in advance so I can shoot them in my studio in order to photo composite them into the scenes or backgrounds they want. In this case, given the deadline being so tight there was no time for them to ship me the shoes. So, I had to work with the available e-commerce product shots they already had.
This is no big deal since I have worked with this kind of images before many times for other brands with no issues. The only caveats are the lighting work has to be done all in post production using
Photoshop®
and the choices for background pictures are limited to the stock images that fit the particular perspectives of these product shots. Ideally when shooting the shoes we can use any background picture we want since I can shoot the shoe in a way that matches any perspective and lighting set up of the chosen background picture. This was not the case so it was a pure retouching and photo composite job. No product photography involved.
Here is a layer breakdown of the photo composite process necessary to integrate one of these e-commerce product shots to its chosen background:
All the pieces were retouched and photo composited using
Adobe Photoshop®
. The background pictures were sourced mainly from
Adobe Stock®
and
ShutterStock®
.
The main idea for the campaign was a for the sneakers to be placed at specific locations within Canada showcasing the beautiful scenery the country has to offer with a blend of landscapes full of nature elements like Niagara Falls and The Canadian Rocky Mountains but also some city elements from Toronto which is where Canada Goose is from.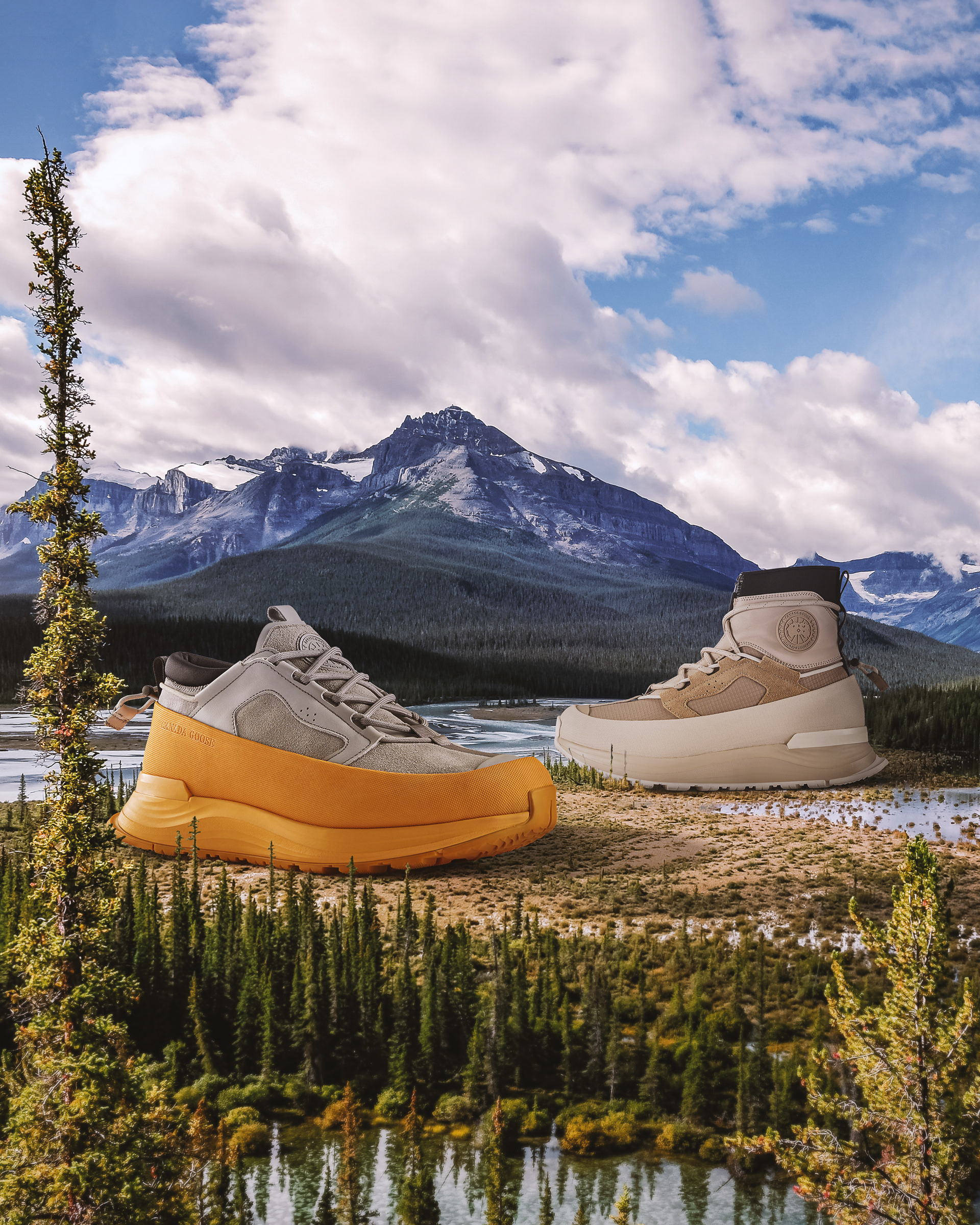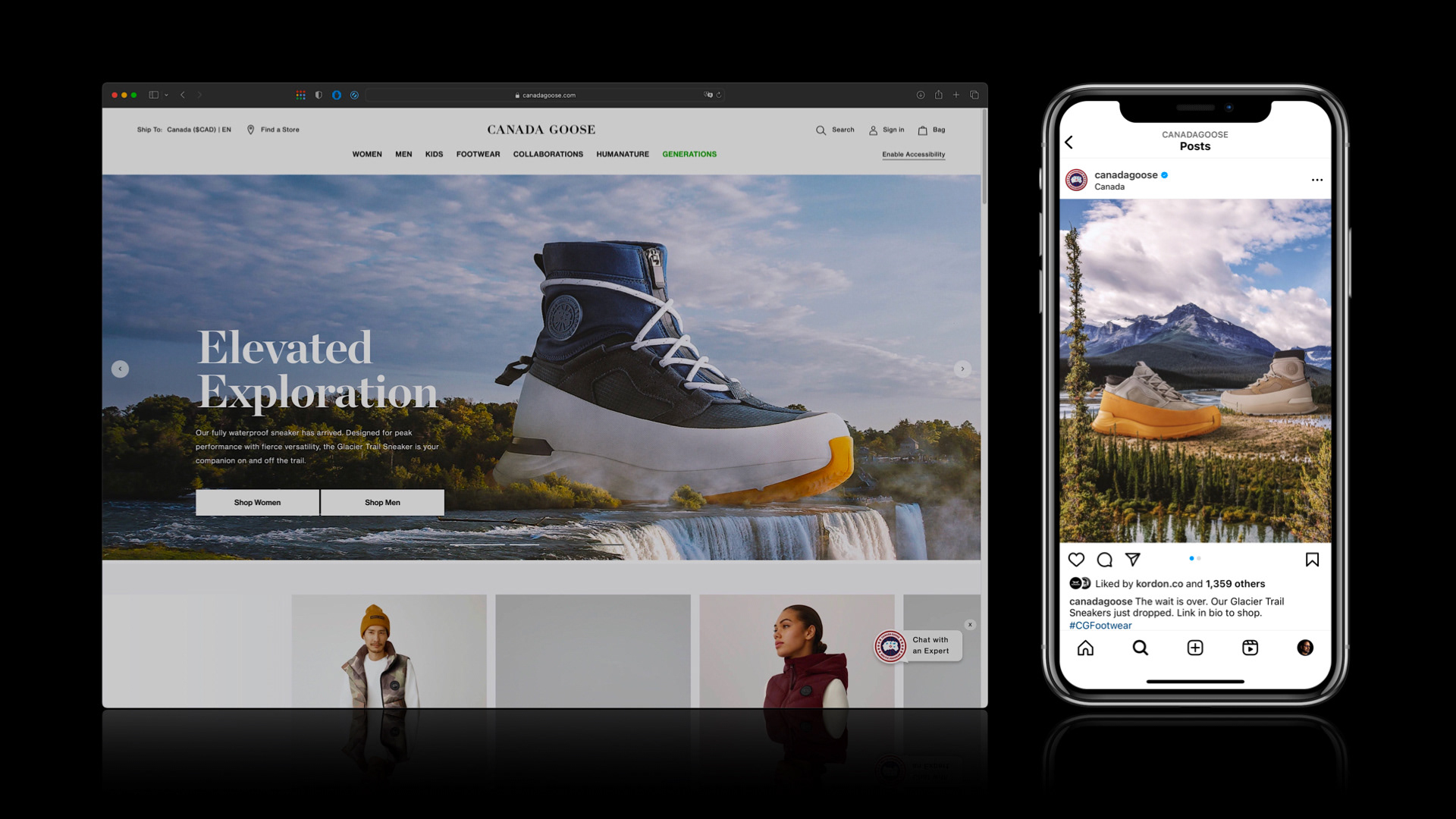 For a fast project with a quick turnaround and limited options for background pictures I am happy with the results. The guys at Canada Goose are very happy with the photo composites as well and the sneakers look awesome!